Asus just made quite a few announcements at the eve of Computex – the TAICHI dual-screen notebook series, the Transformer Book lineup with detachable screens, two Transformer-like tablets, and the all-in-one PC Transformer AiO.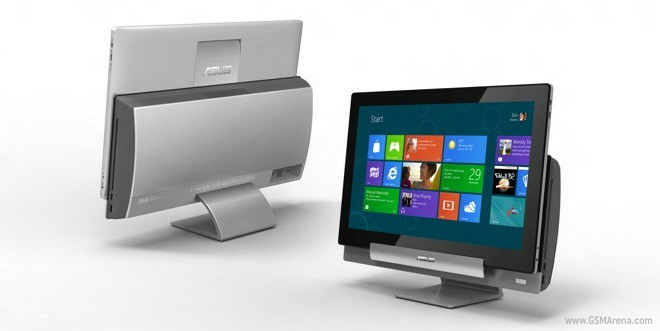 All new devices run on Windows 8, and the Transformer AiO does Android as well.
Asus TAICHI netbook is available in 11.6″ and 13.3″ versions. It is as big as the Asus Zenbook, but offers a second touch-enabled display on top of its cover lid. Both screens use the IPS technology, have resolutions of 1920 x 1280 pixels and can be used independently (rather than one just mirroring the other).
The TAICHI netbooks are powered by Intel Ivy Bridge Core i7 processors and come with 4GB RAM, SSD internal storage, dual-band Wi-Fi and dual cameras. They run on Windows 8, but their pricing and availability are yet to be revealed.
Asus Transformer Book lineup will be available in either 11.6, 13 or 14 inches of IPS touchscreen estate, all with FullHD resolution and multi-touch support.
Just like the TAICHI, the Transformer Books are based on the Intel Ivy Bridge Core i7 CPUs and come with discrete graphics, 4GB RAM and SSD/HDD storage. There is a 5MP snapper at the back and an HD front one for video chats. They run on Windows 8, too.
The backlit QWERTY keyboard is detachable, so you can also use the Transformer Book as a tablet.
The other two Windows-running slates with detachable keyboards are the Tablet 600 and Tablet 810. Asus Tablet 600 is based on NVIDIA Tegra 3 and comes with 10.1-inch 1366×768 Super IPS+ display, 2GB RAM, 8 megapixel camera, another 2MP front snapper, Wi-Fi, Bluetooth 4.0, GPS, NFC and a full set of sensors (accelerometer, gyro, etc.). The Tablet 600 is running on Windows RT.
The Tablet 810 has the Intel Medfield platform with 2GB RAM at its heart and a 11.6″ Super IPS+ display at its front. The rest of the specs are similar to the Tablet 610, but this one is running on the full version of Windows 8. It also features a Wacom dual digitizer allowing you to use both finger and pen input.
Finally, we come to the the Asus Transformer AiO. The all-in-one PC packs an 18.4 LED-backlit FHD touchscreen and is capable of running both Windows 8 and Android. The information on the hardware is still pretty scarce, but one thing is certain – it does not feature an additional ARM-based CPU for dual-booting Android. The switch between Windows and Android is done quickly with a press of a single key.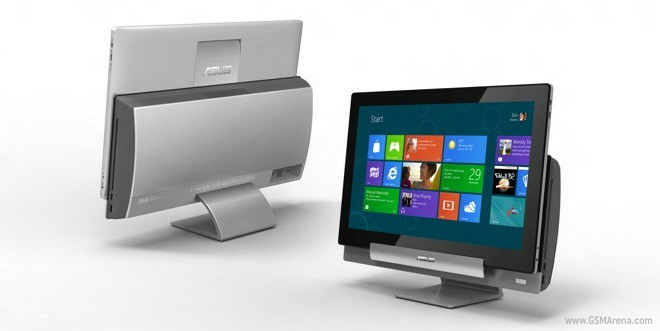 The Transformer AiO's display can be detached from the base and used as a wireless display like a huge tablet.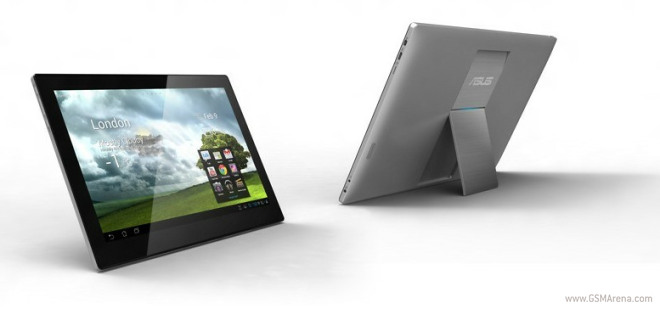 There is no pricing and availability announced for any of the devices, but we guess they'll all come shortly after then Windows 8 release.