ARM is best known for designing mobile CPUs, but they make GPUs as well – their Mali-400 GPU has powered many popular high-end smartphones, but next year we'll be seeing its successor inside low and mid-range phones.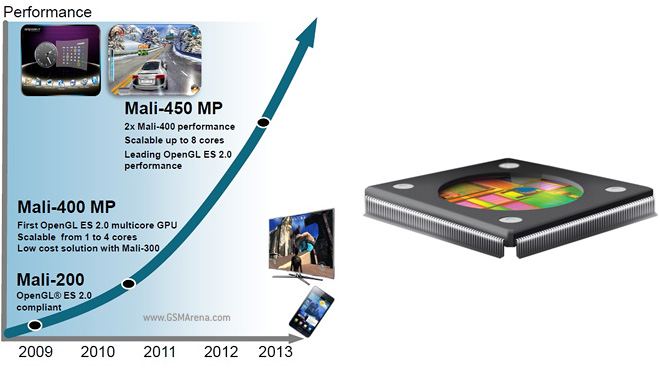 The new Mali-450 GPU has received some performance tweaks but changes to the architecture also allow more cores to be used. While a Mali-400 based GPU can have 1-4 cores, the 450-based ones can go up to 8 cores.
ARM says that devices with lower performance needs should use 1-4 Mali-400 cores, while 5-8 Mali-450 cores should be used for gadgets that need more graphics oomph.
Still, the new GPU targets mid-range phones that will come out next year. For the high-end, ARM is working on the Mali-6xx line, which offers improved performance and general purpose computing on the GPU (think OpenCL).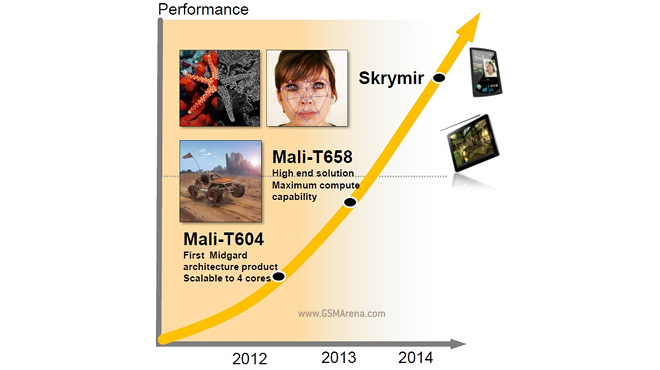 We've already seen a glimpse of what the first GPU of that line can do – the Mali-604 is inside the Samsung Galaxy Note 10.1 we tested.