Samsung B2710 Xcover 271 is one tough little phone. It is IP67 certified for shock, dust and water resistance and it can keep its breath for up to 30 minutes submerged into 1 meter deep water. Cool, right? I'd gladly take it for an underwater photography session.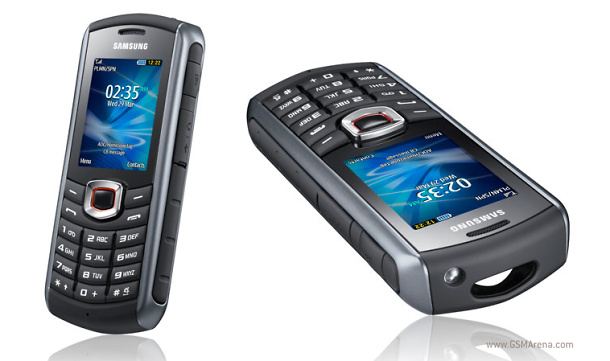 Besides its toughness Samsung B2710 Xcover 271 doesn't compromise on features either. It's equipped with a 2-inch display (the smaller, the harder to break), a GPS receiver, a digital compass, a pedometer, a LED torch, a 2 megapixel camera, 3G with support for video calls, a microSD card slot, FM radio and an extra large battery.
Xcover 271 is expected to launch next month (in Sweden, at least) for 180 euro.