Yesterday Ubisoft revealed the next installment into the Assassin's Creed series – Brotherhood. The fight with the Templar Order is brought in ancient Rome, where you will command entire brotherhood of assassins.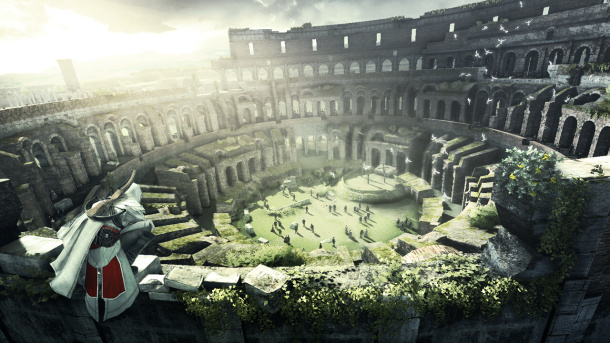 It's not clear yet if this is Assassin's Creed III or just a stand-alone expansion of the already available Assassin's Creed II. Whatever it turns out, Ubi promises more than 15 hours of adventurous single player gameplay.
You will play once again as Ezio who is now the leader of an entire brotherhood of assassins. The most important feature of the new game is the long-awaited multiplayer. Ubisoft promises to deliver high-quality and intense multiplayer experience to the players.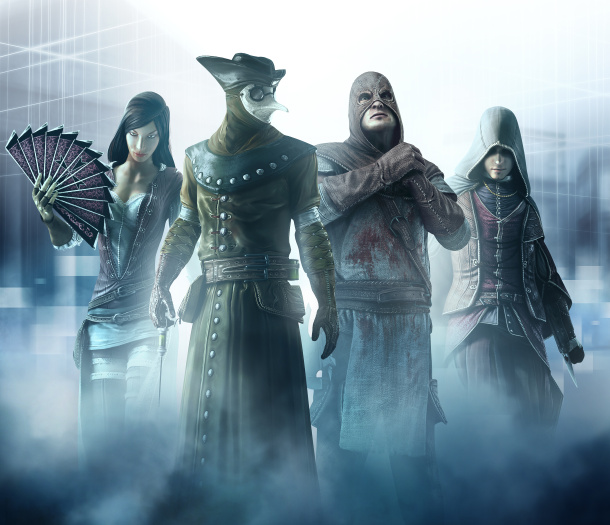 The lack of any number in the title suggests that the Brotherhood is most probably a stand-alone sequel of the Assassin's Creed II, so we'll have to wait for the final piece of the trilogy a bit more. All that's important now is that the Brotherhood seems to pack all the qualities of a full independent game and that's more than enough.
Assassin's Creed Brotherhood will be released in time for the holiday season this year for PC, XBOX 360 and PlayStation 3. I suggest you check out the official website for some teasers.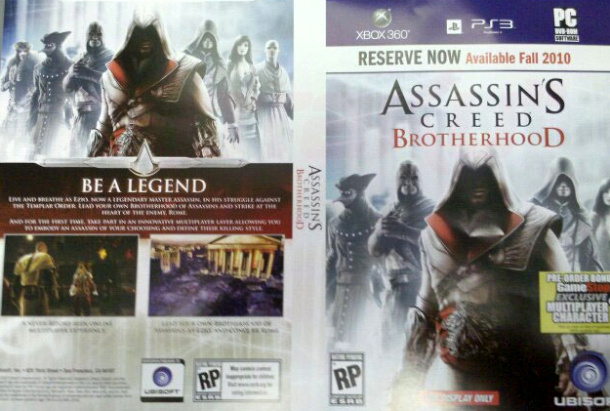 Exclusive in-game information will be revealed in the July issues of the official PS3 and XBOX 360 magazines, available in the UK on June 3 and June 10 2010 respectively.