While most of the planet is still busy following a certain football tournament held in South Africa, LG have announced the start of another World Cup tournament. The third annual LG Mobile Worldcup tournament aims to find the fastest texters on the planet and reward them nicely.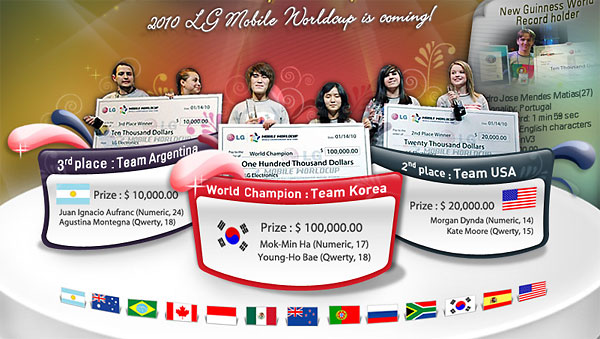 This year more than 20 countries will have their local tournaments (as opposed to only 13 last year), with each winner getting a free trip to New York and a place in the finals. The lucky fella found to be the quickest texter of them all will then receive a big fat check (100 000 US dollars to be specific) and a chance to challenge the Guinness World Record in texting set last year by Pedro Matias (27) of Portugal.
You can find more details about the competition on its official website.