Sprint and Motorola unveiled two new Motorola QWERTY bars today, dubbed XPRT and Titanium. The first one will be available 5 June from Sprint for $129.99, the details on the Titanium will be revealed at a later time.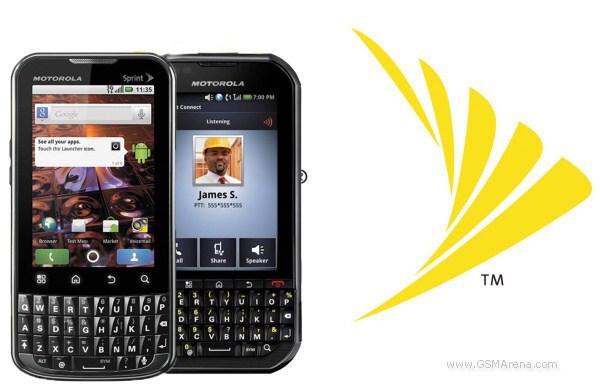 The Motorola XPRT is a CDMA QWERTY messenger, running on Android 2.2 Froyo. It has a capacitive multi-touch display, sporting a 3.1" diagonal of HVGA (320×480) resolution. It also has a 5 MP auto focus camera. It will be available 5 June on contract from Sprint for $129.99 for new customers or a new two-year plan for existing ones.
The Motorola Titanium is almost the same as the XPRT but it comes with Android 2.1 Éclair and will work on an iDEN network only. Information on availability and pricing will be given at a later time.
Both feature powerful batteries, ranging between 1860mAh for the XPRT and 1800mAh for the Titanium.