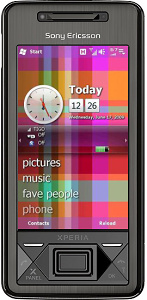 It's now official, folks. A few days ago a spokesman of Sony Ericsson confirmed the XPERIA X1 will not receive any official upgrade to Windows Mobile 6.5.
Well it was expected, as the X1 wasn't included into the WinMo 6.5 upgrade list long before the release of the OS update. Still hope dies last.

It's not clear why Sony Ericsson decided to cut the XPERIA X1 from the update list, since it packs the same hardware as the X2. Or may be the real answer is they don't need a cheap competitor of the X2.
If you've got an X1, sure you can get some of the 6.5 features like the Windows Marketplace and My Phone Backup.
But if you insist on having Windows Mobile 6.5 in your X1 there is a lot cooked rooms for it out in the web. You may want to check the XDA developers one and follow their instructions.