Samsung has cut the retail price of the Galaxy Gear smartwatch. The gadget was launched back in September and even though it's the best spec'd wearable on the market, Galaxy Gear remained rather unpopular because of its hefty price tag.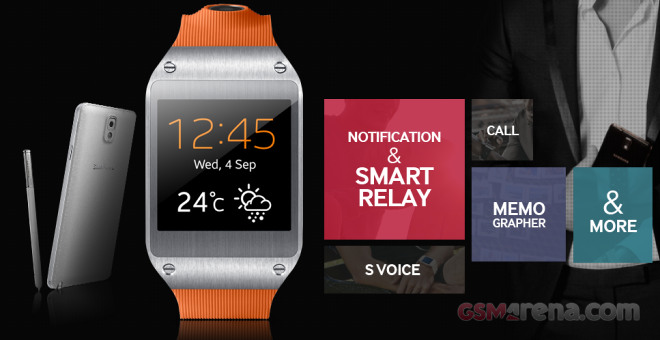 Samsung has released Galaxy Gear worldwide and it was priced at $300 for the USA, €300 in Europe and Rs. 22,290 ($356) in India. Those prices were rather steep indeed, but that's about to change now.
Samsung India has just discounted the price of the Galaxy Gear and now it costs INR15,290 or $244. There is still no official press note on the official price cut, but reports are coming in, confirming other markets will be getting the same treatment. No exact numbers have been mentioned but if the Indian discount is anything to go by, we guess the USA new price should be about $210, while the European Gear should drop down to €210.
Even though the Galaxy Gear price now seems like a good offer, the time for getting one might not be the best. Samsung is expected to launch a Gear successor at the MWC in Barcelona this month, which should be more functional and less bulky. The press event is scheduled for February 28, so you should probably wait and see what wearables will accompany the Galaxy S5 flagship.