Tablets are all the rage this year and the Canadian smartphone manufacturer RIM wants join the fun too. Rumor has it that an 8.9-inch tablet is already in the works and should become available before the turn of the year.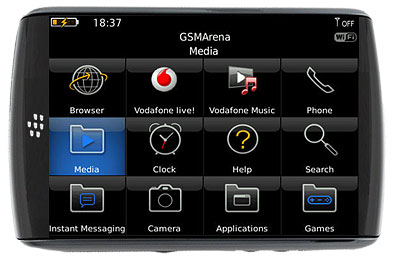 There will be no cellular radio on the BlackBerry tablet, so its connectivity options boil down to Bluetooth and Wi-Fi. Interestingly enough multimedia is said to be the focus point of the new device. After all if I had to point the one thing, which the BlackBerry OS sucked at it would be multimedia, but maybe RIM are trying to turn a new page here.
There is no any additional information about the upcoming tablet just yet but we'll keep you posted when more specs are unveiled.
Note: The image used is only a mockup and doesn't represent a real product.