Yesterday Rafael Nadal won the Roland Garos final in a comfortable fashion, beating Soderling in straight sets. But if you were able to deviate your attention from the magnificent tennis skills the Spaniard demonstrated you might have noticed the 525 thousand US dollar worth of a wrist watch on his wrist.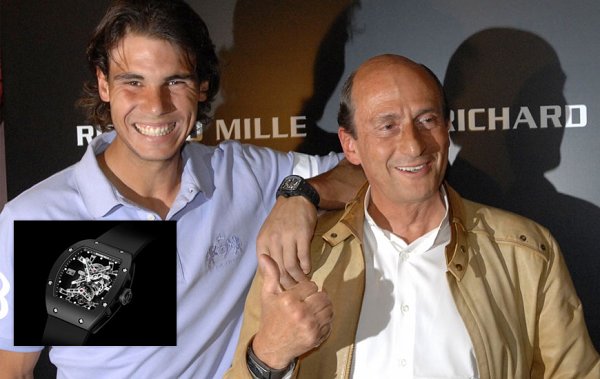 The mechanical Tourbillon Watch RM 027 was developed by Richard Mille and has a movement base plate made from Titanium and Lital alloy. The Lital alloy is extremely light and has help bring down the moving parts weight to a mere 3.83 grams.
The case of the Nadal limited edition watch is made of extra-tough carbon composite, while the glass is scratch and shock resistant (but you didn't expect anything less, did you?).
Only 50 units of the watch will be manufactured and considering that the new leader in the ATP ranking will be wearing one of them, you better hurry up if you want to sign up for one.