Of all the Android app markets the world has to offer, the Amazon one is the best to visit today. It offers the popular Plants vs Zombies game exclusively and it's free for today only.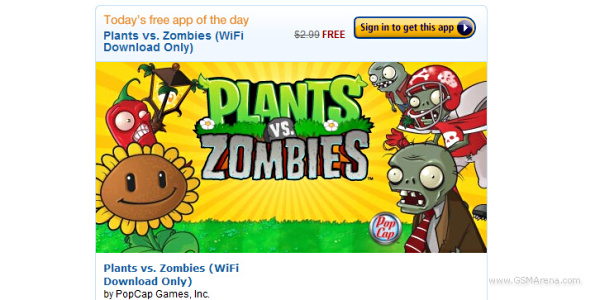 The game is quite a fun and offers a unique defense style of gameplay. You plant all sorts of battle-ready vegetation in front of your house so the upcoming crafty zombies don't eat your brains.
Here's a demo video for you guys to enjoy and get up to speed if you're not familiar with the game itself.
There's no word on when the game will land in the Android Market but it will probably be in a matter of days, not weeks.