Nokia is planning to hold a huge event to celebrate the birth of their first Windows Phone smartphone. The company sent out invitations for a huge light show that will use the Millbank Tower on the Thames as a screen.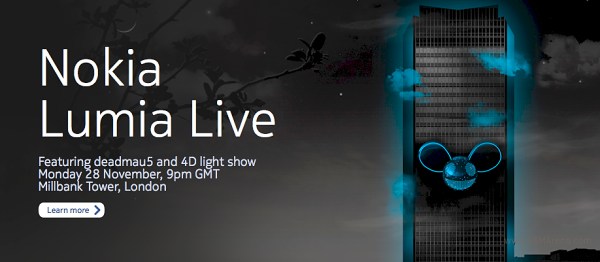 On November 28 Nokia will be employing 16 projectors, 800 windows, 200 workmen and 3 D3 servers to create "the biggest video-mapping project ever attempted in the UK" . The star of the show will be deadmau5 DJ, who will play an exclusive set to the backdrop of an amazing 4D animation.
We'll be attending the event, but we are told that recording by members of the press will be forbidden, so you'll either have to take our word on how cool it is or find a suitable spot and see the show yourselves.