Nokia has made a very interesting unboxing video – it's an interactive one. You can choose between two pretty girls and a guy to guide you all the way to stripping the N8 naked.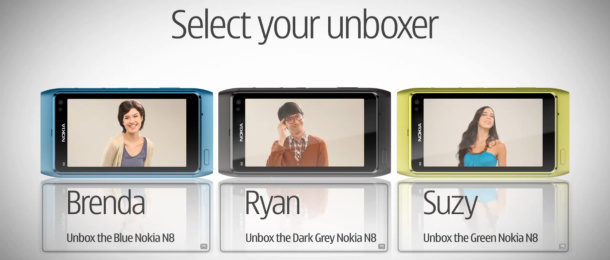 But the unboxing is not everything you will get from the video campaign. You can also learn all about N8's software and hardware features – camera, HDMI port, call quality, homescreens, user interface, etc.
Now choose your unboxer and start exploring the Nokia N8.
P.S. I vote for Suzy, though strangely, the videos view counts tell a different picture :)