Nokia is showcasing the NFC capabilities of its C7 Symbian device using an NFC version of the widely popular Angry Birds game, dubbed Magic. This all goes down at the MeeGo conference in San Francisco. The purpose of the game is to find someone with a C7 smartphone and using the NFC chip inside to unlock levels, after you're done with the previous ones.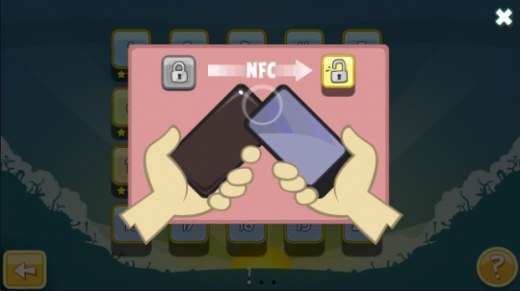 You get 5 levels of Angry Birds after which you will need to unlock the next five by pairing two C7 units together. It's a clever idea, I have to admit.
The NFC-enabled Angry Birds Magic will be preinstalled on new C7 devices carrying the new Symbian Anna OS.
A thought comes to mind though. Exactly how many strangers around you will actually have a C7 smartphone on them and wouldn't it be kind of weird to go asking them to poke your own C7 in order to unlock some levels of a game they may have never heard of? Care to share on opinion? The comments section is open for debate.
Here's a video by Rovio, the company behind the Angry Birds franchise, on the matter. Enjoy!