On 21 January Nokia blessed (almost) all their smartphones with free lifetime voice-guided navigation with version 3.03 of their Ovi Maps application. Now, four months and 10 million downloads later the company has released an updated version of the app improving its speed, accuracy and adding Wi-Fi positioning in the mix.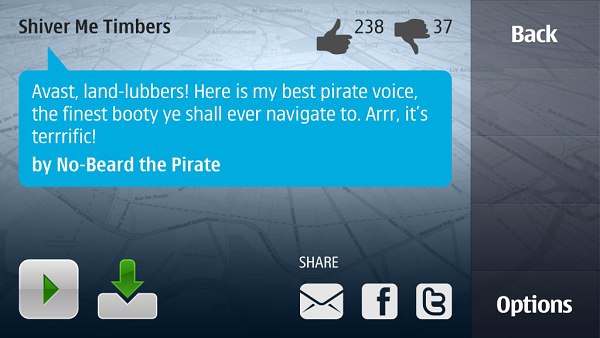 According to the dev team, the new 3.04 version of Ovi Maps gives more accurate positioning, faster zooming and panning as well as faster tilting. Nokia have worked with local Yellow pages companies like Telegate in Germany and Cityvox in France as well as their partners from Michelin and Lonely Planet to increase the Ovi Maps points interest database size.
And in an attempt to make their devices an even better replacement for standalone SatNav units Nokia started shipping the N97, N97 mini, X6 and 6710 Navigator phones with a car holder and a car charger in box. The Nokia 5800 XpressMusic, 5230, E52 and will too get the car holder treatment but will miss out on the charger thingy.
And best of all, Ovi Maps data now includes additional 2 million kilometres of road: it now covers 77 countries throughout the world.
Also, starting today, Qype places are available in Ovi Maps. Qype is reportedly Europe's leading portal of user generated recommendations and reviews (I personally have never heard of them) and now you can discover and rate Qype places by searching in Ovi Maps. Just remember that all those require a data connection so if you plan to use them on the go, you better get yourselves a juicy data plan first.
You can check the short video to see the new Ovi Maps in action.
To update the Ovi Maps version of your Symbian handset follow this link.