An as-yet-unnamed 10″ tablet from HTC just leaked, showing off a rather unconventional design.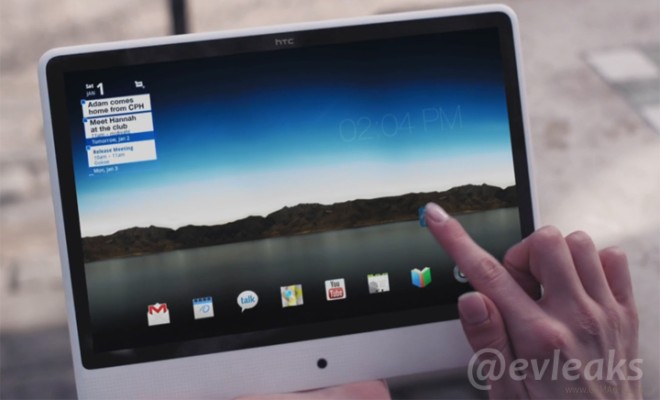 The new tablet is scheduled to be revealed at IFA in the coming days, when we'll hopefully find out more about why the camera is below the screen rather than above.
Camera aside, the ample bezel along the bottom provides plenty of space for gripping, and we all know how handy this is on a 10-inch tablet.
Perhaps you'll be able to rotate the device so that the camera gets positioned above the screen, with auto-rotation doing the rest of the work for you, but then the whole tablet will look somewhat awkward. Plus the placing of the HTC logo on the back suggests that this is not how the slate was meant to be used.
Either way, we'll know more about the new tablet in the coming days at IFA, where HTC will supposedly announce it officially.