I was recently cleaning up my old room at my parents' and I happened to find my first ever mobile phone – the Nokia 3210. It brought back many memories. It was a reminder of a completely different time, where the phones were not the tools we are used to play with today.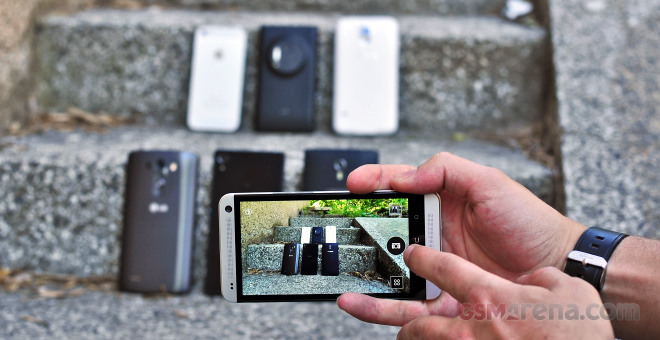 I was in high school, just a 15-years old kid, when my father told me it was about time I got a mobile phone of my own. It was the best day in my life as I thought back then. My mother already had a Benefon Dragon, while my father was very happy with his Sony CMD J70. But guess what I wanted…A Nokia 3310.
On the way to the store I realized I couldn't have one of those models as they were too expensive. I had to stay within budget and I ended up getting the Nokia 3210 just because it was very similar to the Nokia 3310. The first thing I did after turning it on? Snake! Snake! Snake! The battery went flat shortly after I got back home – all by just playing Snake.
After you've tried all, should I say, apps on such a Nokia phone, you are left with nothing else but playing Snake and composing ringtones. And the ringtone recipes were something really valuable back then, when the internet was not as widely spread.
As much as I loved my Nokia 3210, I still wanted badly a Nokia 3310. But as the time passed new phones were released, the technology advanced and we got the Nokia 8210 and Nokia 8310 – such tiny phones. I started craving a Nokia 8310 but still couldn't afford it.
My next gadget was the Sony CMD J70 – the one with the scrolling wheel. Click, click, click… It was an awesome way to browse the menus, while the tactile feedback was just great. I could play all day rotating the wheel and wouldn't get tired of it. I can't even tell how many boring school classes I've survived thanks to the J70 keeping me busy.
By the time I finally got the money for a Nokia 8310, it turned out that amount of money could actually get me the Samsung T100 – a flip phone with a color display. I repeat, color display! Forget the ringtone tapping, it was wallpaper time. Most of the kids in the neighborhood came by to visit me this first week just to see the first mobile phone with the color display on the block. I felt so proud. That's when I heard a friend use the word "magic" for a phone for the first time. Nope, you weren't the first, Apple.
And then the Samsung rollercoaster kicked off. My first camera phone – Samsung E715. It had a LED flash, doubling as a flashlight and it was awesome. The VGA rear camera is the shooter I probably used the most to date. I was capturing the world around me non-stop. The phone didn't have much memory, so every day I had to download the pictures to my computer.
A year later the flip-phone Samsung E715 was replaced with innovative slider Samsung D500. It had a 1.3MP camera and was hugely advertised everywhere. The higher resolution camera was so impressive that I thought phones had reached their full potential. Silly, right?
I found some of my old pictures snapped with the D500 while digging into my digital archive.





Samsung D500 1.3MP camera samples
There was no Facebook back then to share them on. Instead, I had some friends coming over and I showed them the pics on the phone. Man, those were good times. A real-time Facebook happening right in front of my eyes. All my friends saw the pics at the same time, the comments and laughs were real as was the pleasant feeling you gave people some real fun. It just felt good.
During my second year in university I got the D500 successor – the Samsung D600. The D600 was smaller and offered and even better, 2MP camera.



Samsung D600 2MP camera samples
Sony Ericsson K750 was my next target, because it had a better camera and I already had become somewhat of a cameraphone junkie. Then history repeated itself and I got the Sony Ericsson K800 instead. Megapixels weren't so much of an importance to me, instead I wanted better low-light performance and the K800 came with a xenon flash.
I really loved the K800 and its design was a big part of that. I had had enough of Samsung's clamshells and sliders, and I wanted something traditional, a classic form factor.
Here are some old camera samples from my Sony Ericsson K800. The low light shots I got the phone for were all taken at my student-year parties, so you know, I won't be posting those here.









Sony Ericsson K800 3.15MP camera samples
The K800 was emblematic for me with yet another feature besides the xenon flash – it could shoot panoramic photos. They were low resolution, but stitching was quite good and did the job.


Sony Ericsson K800 panoramic sample
I spend some time in 2007 with the Samsung G800, in order to test its xenon flash and camera performance. While I wasn't keen on its slider design, it was a good phone nevertheless. I had the phone in the end of 2007 and managed to capture some samples of some heavy snowing back then.





Samsung G800 5MP camera samples
This is the Samsung G800:
A 5MP camera, a xenon flash, a 3-LED video flash, touch-sensitive keys, awesome black-glossy design – you bet I am talking about the Sony Ericsson K850. It was the best looking cameraphone in 2007 (the first iPhone didn't exactly count as a cameraphone) and pretty much everyone wanted one.
I have to admit I've sold and then I've bought back a Sony Ericsson K850 no less than three times, it was basically a love and hate relationship that wasn't going to end soon.
Want some samples? Here they come.




Sony Ericsson K850 5MP camera samples
The phone to leave the biggest mark in my phone history was the Nokia N82 – my first smartphone and the one I had the longest – two and a half years. It had the looks and the wits, it offered a great display, and the 5MP camera was accompanied by a xenon flash. Nokia N82 was exactly what I was looking for all these years and it just stuck with me. The Symbian OS was great, apps were easy enough to find and install.
After Nokia released a black N82, I was tempted trading my silver N82 for the black one, but I just couldn't give up my favorite companion. Even today I consider the Nokia N82 as the best phone I have ever owned. And I secretly hope someone somewhere in the world is still using it, because, you know, it's an iconic device.
Here are some 5MP samples.
I've saved some of the low-light shots as well.




Nokia N82 5MP low-light camera samples
During my journey with the Nokia N82 I gave a chance to the king of the bulkiness – the Nokia N92, and after I was done with the N82, I switched to Nokia N95. It was a nice gadget but the lack of a xenon flash was just killing me. Opting for the LG KU990 Viewty didn't fix my low-light obsession either and I finally gave up on both.

Nokia N92 • Nokia N95 • LG KU990 Viewty
I dug out a few samples from my old Nokia N95 and LG Viewty if you are interested.





Nokia N95 5MP • Nokia N95 • LG Viewty 5MP • LG Viewty 5MP
My first (and last!) Windows Mobile phone was the Sony Ericsson Xperia X1. I wasn't much of a QWERTY fan though and that Windows Mobile was…well, terrible.
One of the last feature phones I had was the LG KM900 Arena. I was absolutely in love with the design but the software had many performance issues. The capacitive screen was something only the iPhone users were privileged to and since I didn't want an iPhone, the Arena was the next best thing. I that time was already with GSMArena, so the names similarity was another value-adding feature for me. In the end I wasn't pleased enough with the Arena performance and it was finally replaced with the iPhone 3GS – that's the moment the iPhone era began for me. And I've owned every iPhone since the 3GS (not counting the plastic 5c fiasco).

LG KM900 Arena • Apple iPhone 3GS • Apple iPhone 4 • Apple iPhone 5
In the years that followed I often relied on a second smartphone for different periods of time. I've had a Samsung Galaxy S III (1 year), Sony Xperia Z (6 months), Nokia Lumia 1020 (6 months), Samsung Galaxy Note 3 (1 year), HTC One mini (replacing an iPhone 5 for 6 months), Samsung Galaxy S5 (3 months), Samsung Galaxy Alpha (3 months).

Samsung I9300 Galaxy S III • Sony Xperia Z • Nokia Lumia 1020 • Samsung Galaxy Note 3
Between those Android and Windows Phone smartphones I also used the Samsung M7500 Emporio Armani and I am still using a Nokia 108 next to my iPhone 6.

Samsung M7500 Emporio Armani • Nokia 108 • Apple iPhone 6
This is my history with mobile phones. I've always been fascinated with mobile technology and I felt compelled to try every next big thing that arrived to the market. This may as well be the reason I am here working for GSMArena all those years.
The phones that left biggest mark in my personal experience are the Nokia 3210, the Nokia N82, and the Sony Ericsson K800 – the latter being my trustworthy travel companion on so many trips, helping me capture memories from various places around the world.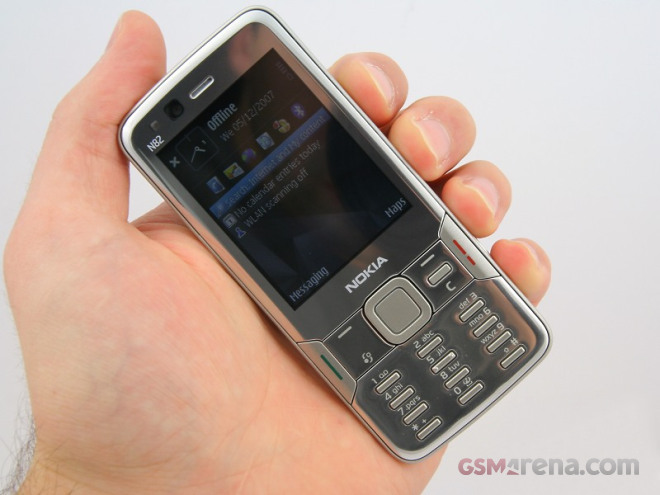 By the way, the Nokia 3210 also happens to be the first phone added to GSMArena's extensive phone database, so there is that, too. It's the website's first as well and you don't forget your first love.