Apple's acting CEO Tim Cook is on a visit in South Korea right now and some industry sources claim he has a really intriguing business there. According to the rumors, Cook is there to talk with Samsung about supplying AMOLEDs for their iGadgets.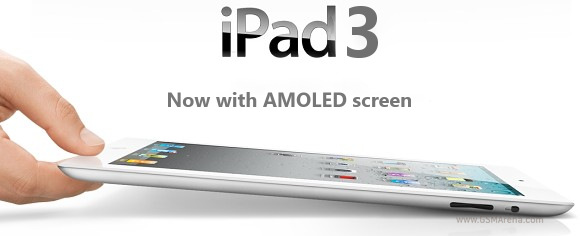 Older rumors said Apple would be launching a new iPad (whether it'll be an upgraded iPad 2 or entirely new iPad 3) later this year and those might as well use AMOLED screens.
It will be really good to see an iGadget, especially the iPad 3, with an AMOLED screen though currently Samsung don't even have a tablet of their own with such a display and their latest AMOLED plant is not churning the precious screens at a sustainable rate.
Apple is already a major customer of Samsung for other electronic parts, but it is also suing them over some patent infringement, Samsung is suing Apple too, and now if the display negotiations are real – the whole thing could become a huge legal mess, worth billions of dollars. I guess we can do nothing but wait and see how the things turn out.