The iPad 2 has finally settled in our office. Since the performance is the key feature on the new iPad we were curious how faster the iPad 2 is. The only way to see that is to put the first and second gen tablets head to head and see what happens.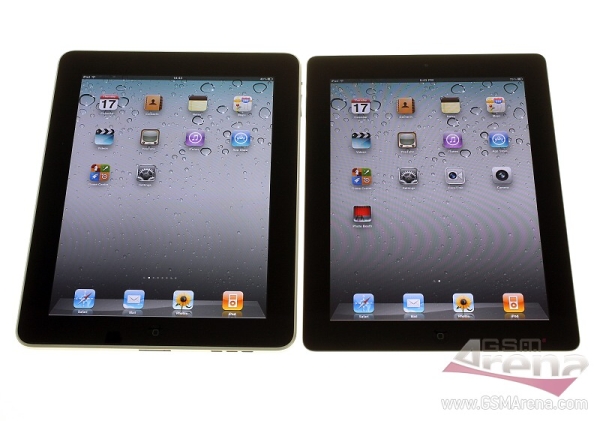 We preloaded both iPads with absolutely the same content, enabled the multi-touch gestures, closed all active apps from the multi-tasking bar and started tapping some icons.
Quite expectedly, the iPad 2 loads much faster than its predecessor almost everything we ran. It has a dual-core processor, so no surprises here. And don't get the wrong idea – we've timed each of the devices separately so it doesn't matter if the actions aren't performed simultaneously.
Opening applications is 50% faster on the iPad 2. Returning on the homescreen is generally quicker as well. The major speed difference though is witnessed when opening the book store app. The iPad 2 loads it 277% faster than it's older brother and the actual books open three times quicker, as well.
Games in general open fast, too. Angry Birds, for example, sees 116% improvement, while Epic Citadel, which runs on the Unreal engine gets 96% faster over the iPad. Browsing the web is not what you'd call sluggish. Compared to its predecessor the iPad 2 loads websites 48% snappier.
But it's quite a different situation when launching already ran and paused apps. Whatever iPad you use, the performance is equal. There is no matter which method of switching between apps you prefer (scrolling, homescreen or multi-tasking bar), you will get to the app immediately. There was no lag whatsoever. I am not sure if Apple failed to optimize this for the iPad 2 or they've already done a magical job the first time, but hey – it works like a charm and that's enough.
The less RAM (256MB) on the first iPad affects the multi-tasking work a lot though. In case you reach the limit of paused apps they all are automatically cleaned and will restart when you go back to them. In any other case the app switcher works as described above.
As far as the OS start/shutdown times are concerned the iPad 2 outran its older fella with almost 4 seconds when powering on and below a second in powering off.
What's next? As I told you yesterday we are working hard on our review and you should expect it soon. You will find there the usual stuff – screen comparison, loudspeaker and audio quality tests, performance and benchmark results, camera and video samples, exclusive apps and our final verdict.