It seems Apple had considered the Facebook integration within the iOS 4 until it came up with another idea – its own Media Stream.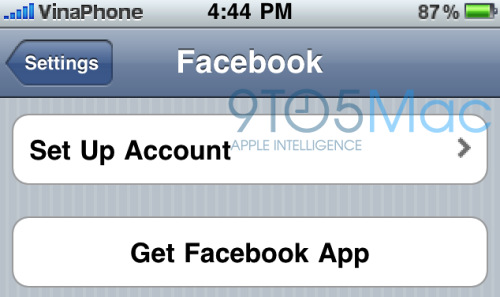 Instead of seeing our Facebook albums in the Photo app, we are going to witness a new Apple's social services called Media Stream. But what's it all about?
Basically, the Media Stream should give you access to all the photos your friends with iPhones have uploaded/shared via another unannounced Apple services. It sounds to me like another attempt for social innovation that will end up bad.
I guess we'll see what's coming this June on the Apple's WWDC, where the focus should be on the iOS 5 and Mac OS X Lion.