Instagram has updated its Android app today, with a new iOS version coming soon as well. Both should have the same features. Speaking of which, with this release Instagram intros two new image alteration tools: Color and Fade.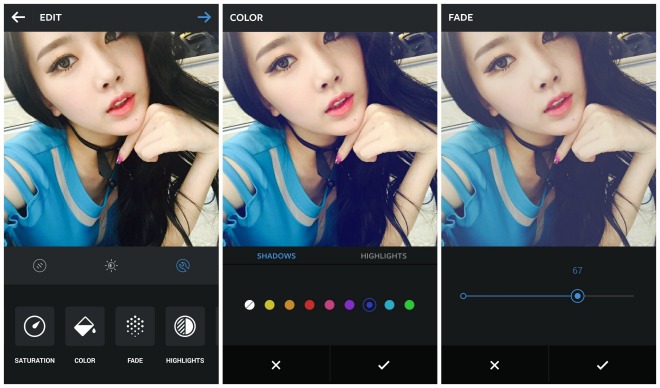 The former lets you tint the highlights or shadows in a photo. You can use yellow, orange, red, pink, purple, blue, cyan, or green for this purpose.
On the other hand, the Fade tool brings "a quiet tone" to your pictures by softening colors. The Fade intensity can be adjusted, unlike the Color tool's effect.
Also in the latest update to Instagram is the ability to get notifications every time a certain account posts a new photo on the service. This will obviously be useful for keeping yourself up to date with the lives of the people who are most important to you.