A leaked O2 schedule reveals HTC HD7, which is in fact the previously rumored HD3. Its launch date points to 18 October, but you may want to hold your excitement for a while.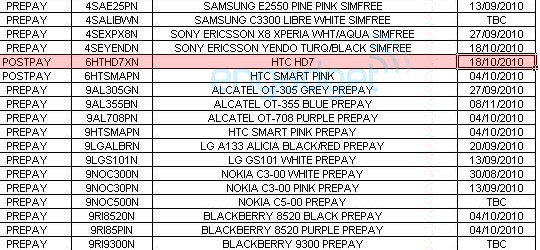 If HTC HD7 is indeed a real device and was supposed to be HD3, then it's clearly named after the upcoming Windows Phone 7.
The schedule fragment shows 18 October as a launch date for HD7, which looks credible enough considering Windows Phone 7 is already released to manufacturing (RTM).
The only thing that bothers me is this table could be easily a fake one, but let's pretend for now it's a real document.