Do you remember the LG's Something bigger is coming MWC campaign? Well, it was about the Optimus 3D. But it seems there is something even bigger coming – literally! It's the LG Optimus Big.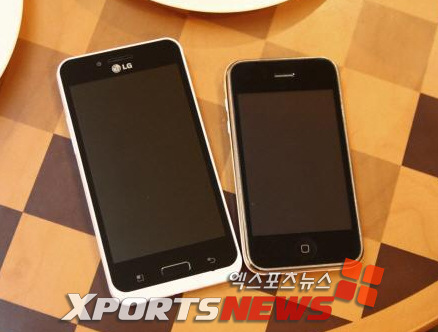 LG Optimus Big next to an iPhone 3GS
The leaked picture comes from Korea and shows the unannounced LG smartphone, packing a 4.3-inch display.
Codenamed the Optimus Big, the new smartphone reportedly uses a 4.3-inch NOVA display and a 1GHz single-core processor. There is a T-DMB TV tuner too, which suggests this particular handset is headed to Korea only.
Only time will tell if we are about to see a (more powerful) worldwide version of the Optimus Big. I sure hope so.
Source via PhoneArena