The HDMI Organization intends to stop the production and sales of the Mini Display Port to HDMI cables. The reason is very simple – the cables don't meet the HDMI specifications.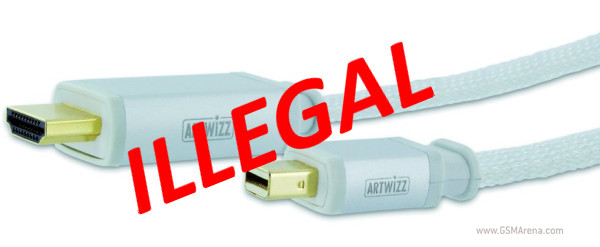 Since this kind of cables is not defined in the HDMI specifications, they weren't tested according to the Compliance Testing Specifications. This means they are not licensed and can't be sold.
The Mini Display Port to HDMI cables are used mostly to connect Apple MacBooks to external displays. But there are other companies to use them too and a lot more that manufacture them.
But where is the problem? Well, according to the HDMI specifications "The HDMI specification defines an HDMI cable as having only HDMI connectors on the ends. Anything else is not a licensed use of the specification and therefore, not allowed." Since the Display Port male connector is not an HDMI one, the cable does not meet the requirements.
But the HDMI organization points out the Display Port socket to HDMI female socket cable is good to go, but the usefulness of such a cable is a different story. .
So the Mini Display Port to HDMI cables are soon going to be extinct. If you need one it's now the right time to get it. Note that this does not mean you won't be able to connect your MacBook to your TV, but you will need to buy an adapter and a standard HDMI cable.