Google Now support is now available for 70 more Android applications. The search giant rolled out deep integration with third-party apps to the already mighty personal assistant back in January.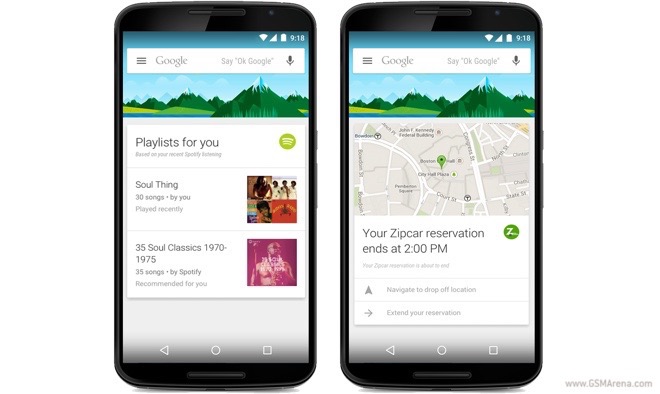 The newly integrated applications include popular news outlets, various offering for foodies, and fitness apps among others. Each app will deliver relevant information to users, as well as allow them to perform tasks via a dedicated Google Now card.
Spotify integration has joined Pandora in playing nice with Google Now. Zipcar car rental information will also be available.
The latest version of the Google app is necessary in order to enjoy the new apps' integration. Users will begin seeing dedicated Google Now cards over the next few weeks.