Google I/O 2013 has just started and to get things up to speed Sundar Pichai stepped on stage and announced that Android is doing even better than before. The Google platform has reached a total of 900 million activated devices.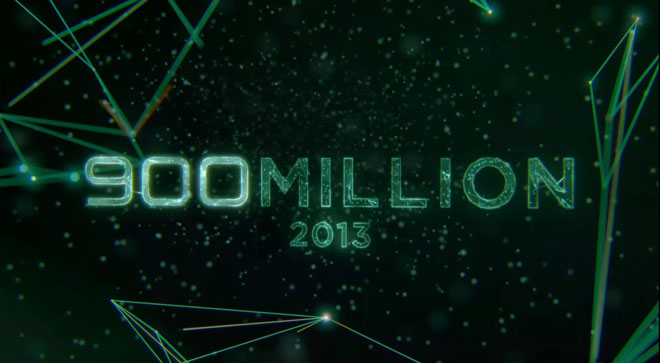 An device counts as activated when you get a new Android handset and log in with your Google account for the first time. There would be several devices out there that were purchased but never logged in, so they won't be counted in this number. Re-sells haven't been counted, either, but as you know not every device that was activated would be in use now.
At this rate Google is on track to reach 1 billion Android device activations, in a few months, rather than at the end of the year as earlier predictions suggested.