It was just three days ago when AMD launched the new graphic king and now its NVIDIA's turn to show something new. The EVGA's GTX 460 2WIN is made of two GTX 460 GPUs (700MHz) resulting in 672 CUDA cores, 2GB DDR5 (3600MHz), 3xDVI and 1xMini-HDMI ports.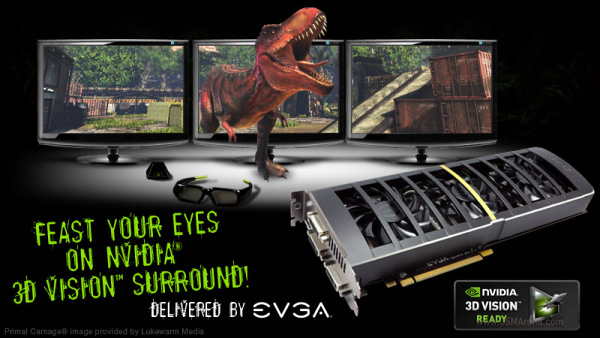 As you can see it's not the monster geared to fight with the titans, but it's more of a budget card offering better performance for less money.
According to EVGA, the GTX 460 2WIN is slightly faster than the GTX 580 ($500+) and will be less expensive. Since a standard GTX 460 costs about $160 I expect the dual-core fella will be as expensive as $320.

There is no base for conclusions yet, since the card is not available and there are no benchmarks done.