The Apple iPhone 6 Plus comes as a notable departure from the company's traditions of compact devices, bringing a 5.5-inch 1080p display for the first time on an Apple smartphone.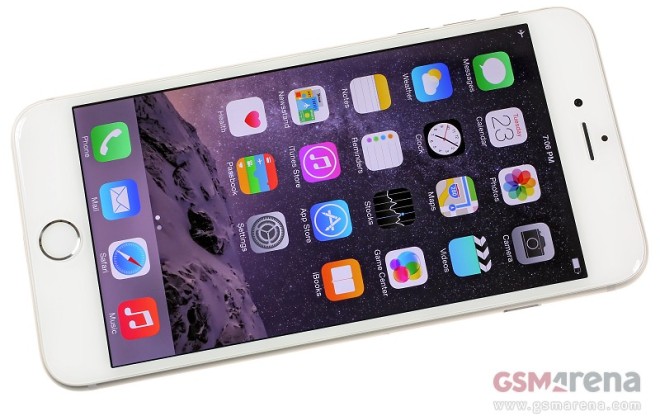 But how does it rank in terms of an Apple device? We'll be taking a quick look at not only the retail package and hardware design strategy, but what the latest iOS 8 update brings to the table.
The iPhone 6 Plus is not just about a larger display. The smartphone ups the resolution to 1920 x 1080px, which means that for the first time an Apple Retina display has broken the 400ppi barrier. Under the hood, there's a new 64-bit A8 chipset that's 25% faster than its predecessor and features a better M8 motion co-processor. The camera is still an 8MP sensor, but packs 240fps slow-motion at 720p and 1080p@60fps video capture, and has the added benefit of optical image stabilization over its smaller iPhone 6 counterpart.
Design-wise, the iPhone 6 Plus does away with the sharp-cornered chamfered edges in favor of a more rounded bullnose design. The glass over the display is pleasantly rounded on the edges to give it a premium feel, while the thickness has been trimmed down to 6.9mm. Nevertheless, the device feels somewhat less premium than previous iPhone models like the 5s, due to the thinner aluminum used in the chassis, and in part due to the camera bump on the back.
When it comes to camera quality, things are for the large part the same as on the Apple iPhone 5s. Of course, we'll have to perform our full range of tests in our comprehensive review before we can make a final verdict. Meanwhile, check out these side-by-side samples we made alongside the iPhone 5s.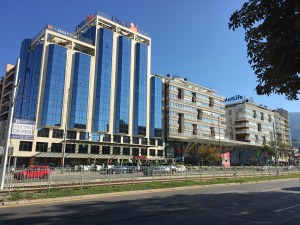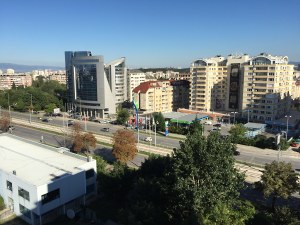 Apple iPhone 6 Plus camera samples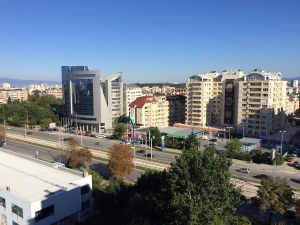 Apple iPhone 5s camera samples
iOS 8 brings about a number of improvements over iOS 7, including widgets in the notification area, the ability to bring down the homescreen and app interfaces for easier one-handed operation, and a completely redone graphics engine called Metal. The iPhone 6 Plus also has the added benefit of having more capabilities in landscape orientation than the iPhone 6. Check out our quick video showing off all of these features and a retail unboxing.
The Apple iPhone 6 nevertheless doesn't bring enough features to be truly groundbreaking – even compared to last years' Android flagships. Still, iOS 8 on a large-screened smartphone is an experience that can meet or beat even the best Android launchers. Did Apple do enough with the iPhone 6 Plus to compete with top Android flagships? Our review is coming shortly with the answer to that question.