Last night the iPad's commercial debuted during an Academy Awards ceremony break. As the 82th Oscars, the Apple's next golden goose failed to impress. By the way, Steve Jobs says "Hi!"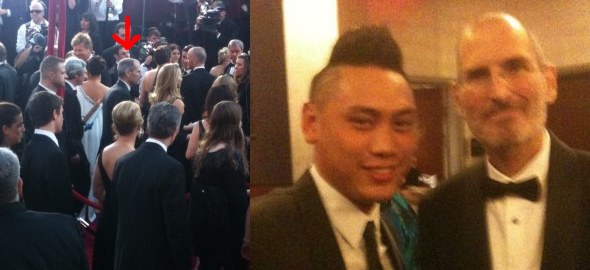 Since they insist, I won't argue whether the Hurt Locker really deserved the Best motion picture award, or whether Kathryn Bigelow deserved the Best Director award. But I'm certain of two things that impressed the audience at the Kodak Theater and the TV viewers.
First, Steve Jobs was among guests of the ceremony and second – the iPad's first TV commercial was shown during one of the breaks.
Here goes the ad itself:
I won't be surprised if Mr. Jobs was carrying an iPad hidden somewhere in his fancy suit (or two for jacket balance) to show off in front of the famous guests. Anyway the iPad is coming on 3 April for $500, while the preorders starting in a few days.