The Android Market will soon be getting in-app purchasing and billing functionality. The new function has now entered into a testing cycle and is due to become official next week.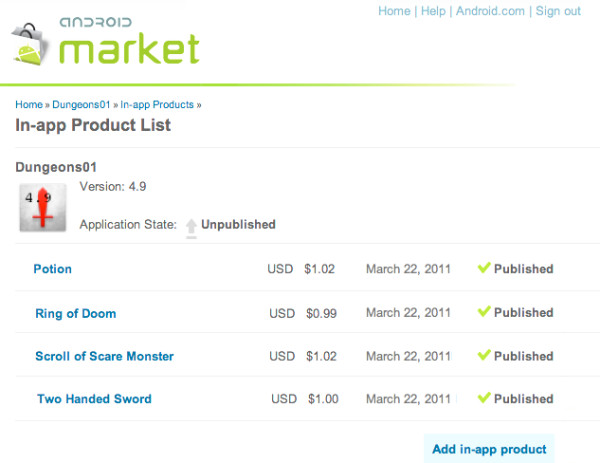 Currently the functionality has been opened for testing by developers, who'll get the chance to add it to their apps and create purchasable categories and prices. Then they can create accounts and test the purchasing functionality.
The real deal is issued to become available to actual users next week.